Top 10 Best Joe Biden Quotes
Joe Biden is an American politician and the 46th President of the United States. He served as Vice President under Barack Obama from 2009 to 2017. Born in Scranton, Pennsylvania, on November 20, 1942, Biden attended the University of Delaware and Syracuse Law School. He began his political career as a senator from Delaware, serving from 1973 to 2009. During his time in the Senate, he chaired the Foreign Relations Committee and the Judiciary Committee. As Vice President, he was known for his work on issues such as foreign policy, criminal justice reform, and climate change. He announced his candidacy for president in April 2019 and won the 2020 presidential election.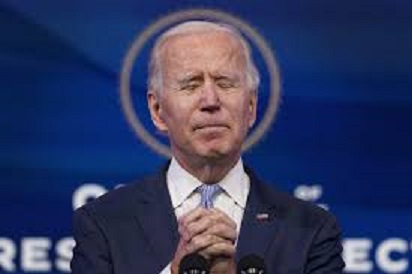 Here are 10 of his famous quotes:
The measure of a society is how it treats its most vulnerable.
We have an obligation and a responsibility to be investing in our students and our schools. We must make sure that people who have the grades, the desire and the will, but not the money, can still get the best education possible.
Don't tell me what you value, show me your budget, and I'll tell you what you value.
When we stand together, we can change the world.
If we give our children the right values, the right education, and the right environment, they will be able to lead successful lives.
The future is not something we enter. The future is something we create.
We are Americans. We have faced down impossible odds before. And we will do it again.
We have to choose hope over fear.
We are not enemies, we are Americans.
The greatest threat to America today is the inability to listen to one another.