Top 10 Best Beyonce Quotes
Beyonce Giselle Knowles-Carter is an American singer, songwriter, and actress. Born and raised in Houston, Texas, she performed in various singing and dancing competitions as a child, and rose to fame in the late 1990s as lead singer of R&B girl-group Destiny's Child. Here are the top 10 best Beyonce quotes –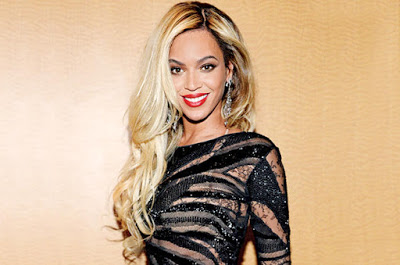 #1 I like to walk around with bare feet and I don't like to comb my hair.
#2 When you love and accept yourself, when you know who really cares about you, and when you learn from your mistakes, then you stop caring about what people who don't know you think.
#3 I can never be safe; I always try and go against the grain. As soon as I accomplish one thing, I just set a higher goal. That's how I've gotten to where I am.
#4 If everything was perfect, you would never learn and you would never grow.
#5 I always treat myself to one meal on Sundays when I can have whatever I want. Usually it's pizza, which is my favorite indulgence.
#6 Power means happiness; power means hard work and sacrifice.
#7 I've worn dresses from all different price ranges, and the thing that couture dresses have in common is that the fit is amazing.
#8 We all have our imperfections. But I'm human, and you know, it's important to concentrate on other qualities besides outer beauty.
#9 I'm a human being and I fall in love and sometimes I don't have control of every situation.
#10 I think it's healthy for a person to be nervous. It means you care – that you work hard and want to give a great performance. You just have to channel that nervous energy into the show.
More Best Beyonce Quotes
I hold a lot of things in. I'm always making sure everybody is okay. I usually don't rage; I usually don't curse. So for me, it's a great thing to be able to scream and say whatever I want.
We all have special numbers in our lives, and 4 is that for me. It's the day I was born. My mother's birthday, and a lot of my friends' birthdays, are on the fourth; April 4 is my wedding date.
I always have breakfast, say, scrambled egg whites, a vegetable smoothie, or whole-grain cereal with low-fat milk. For lunch and dinner, I eat a lot of fish and vegetables. And throughout the day, I try to stay hydrated.
I'm over being a pop star. I don't wanna be a hot girl. I wanna be iconic. And I feel like I've accomplished a lot. I feel like I'm highly respected, which is more important than any award or any amount of records. And I feel like there comes a point when being a pop star is not enough.
I remember being in Japan when Destiny's Child put out 'Independent Women,' and women there were saying how proud they were to have their own jobs, their own independent thinking, their own goals. It made me feel so good, and I realized that one of my responsibilities was to inspire women in a deeper way.
Whenever I'm confused about something, I ask God to reveal the answers to my questions, and he does.
I feel like you get more bees with honey. But that doesn't mean I don't get frustrated in my life. My way of dealing with frustration is to shut down and to think and speak logically.
I truly believe that women should be financially independent from their men. And let's face it, money gives men the power to run the show. It gives men the power to define value. They define what's sexy. And men define what's feminine. It's ridiculous.
I wanted to sell a million records, and I sold a million records. I wanted to go platinum; I went platinum. I've been working nonstop since I was 15. I don't even know how to chill out.
Who I am on stage is very, very different to who I am in real life.
So these were the top 10 best Beyonce quotes. Do share them and keep reading.