Top 10 Best Anna Karenina Quotes
Anna Karenina is a popular novel by Russian writer Leo Tolstoy published in serial installments from 1873 to 1877 in the periodical "The Russian Messenger". Here are the top 10 best Anna Karenina quotes –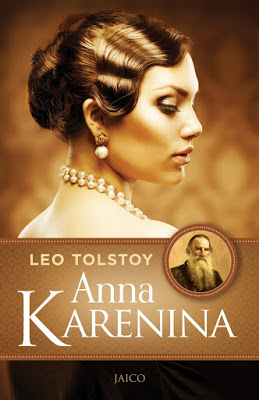 #1 All happy families are alike; each unhappy family is unhappy in its own way.
#2 I think… if it is true that
there are as many minds as there
are heads, then there are as many
kinds of love as there are hearts.
#3 He stepped down, trying not to look long at her, as if she were the sun, yet he saw her, like the sun, even without looking.
#4 I'm like a starving man who has been given food. Maybe he's cold, and his clothes are torn, and he's ashamed, but he's not unhappy.
#5 He soon felt that the fulfillment of his desires gave him only one grain of the mountain of happiness he had expected. This fulfillment showed him the eternal error men make in imagining that their happiness depends on the realization of their desires.
#6 Rummaging in our souls, we often dig up something that ought to have lain there unnoticed.
#7 Something magical has happened to me: like a dream when one feels frightened and creepy, and suddenly wakes up to the knowledge that no such terrors exist. I have wakened up.
#8 Love. The reason I dislike that word is that it means too much for me, far more than you can understand.
#9 I often think that men don't understand what is noble and what is ignorant, though they always talk about it.
#10 I always loved you, and if one loves anyone, one loves the whole person, just as they are and not as one would like them to be. -Dolly
More Best Anna Karenina Quotes
But the law of loving others could not be discovered by reason, because it is unreasonable.
Sometimes she did not know what she feared, what she desired: whether she feared or desired what had been or what would be, and precisely what she desired, she did not know.
But I'm glad you'll see me as I am. Above all, I wouldn't want people to think that I want to prove anything. I don't want to prove anything, I just want to live; to cause no evil to anyone but myself. I have that right, haven't I?
They've got no idea what happiness is, they don't know that without this love there is no happiness or unhappiness for us–there is no life.
If you love me as you say you do,' she whispered, 'make it so that I am at peace.
All the girls in the world were divided into two classes: one class included all the girls in the world except her, and they had all the usual human feelings and were very ordinary girls; while the other class -herself alone- had no weaknesses and was superior to all humanity.
It's much better to do good in a way that no one knows anything about it.