Bart Simpson Quotes
Bartholomew JoJo "Bart" Simpson is a fictional character in the American animated television series The Simpsons and part of the Simpson family. He is voiced by Nancy Cartwright and first appeared on television in The Tracey Ullman Show short "Good Night" on April 19, 1987. Cartoonist Matt Groening created and designed Bart while waiting in the lobby of James L. Brooks' office. Here are the Bart Simpson quotes –
—
(To Judge Harm) Your Honor, it's not easy being my parents. I'm always screwing up in school and getting in trouble with the law. But if I grow up to be a halfway-decent person, I know it'll be because of my mom and dad. Everyone else might give up on me, but my parents never will.
—
I've done a lot of bad stuff through the years. Now I'm paying the price but there's so many things I'll never get a chance to do: smoke a cigarette, use a fake I.D., shave a swear word in my hair… (Sniffling)
—
(To Homer) I cheated on the intelligence test. I'm sorry. But I just want to say that the past few weeks have been great. Me and you have done stuff together. You've helped me out with things and we're closer than we've ever been. I love you, Dad. And I think if something
—
(To Lisa) You got the brains and talent to go as far as you want and when you do I'll be right there to borrow money.
—
Moe: Moe's Tavern.
Bart: Hello, is Al there?
Moe: Al?
Bart: Yeah, Al. Last name Caholic.
—
Lisa: This is a rather shameless promotion.
Bart: Hey, it worked on me.
Lisa: Me too.
—
Homer: We're proud of you, Boy.
Bart:Thanks Dad. Part of this d-minus belongs to God.
—
Look everybody, I would just as soon not make a big deal out of this. I'm not saying I'm not a hero, I'm just saying that I fear for my safety.
—
Bart: Is Mr. Freely there?
Moe: Who?
Bart: Freely. First initials I.P.
—
Here are some more best Bart Simpsons quotes with pictures –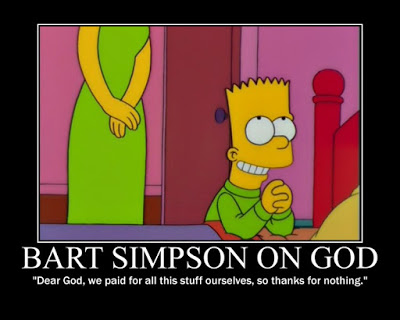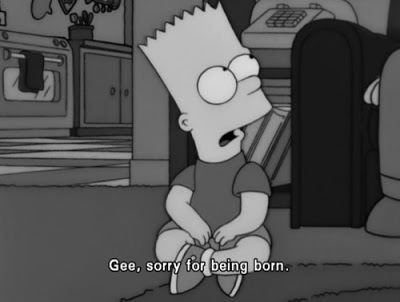 So these were some best Bart Simpson quotes. Do share them and enjoy!