Top 10 Best Jean-Paul Belmondo Quotes
The famous French actor Jean-Paul Belmondo left us a few days ago, at the age of 88. Born in 1933, the son of a sculptor and painter, he chose an acting career, starring in over 80 films and playing many theatrical roles.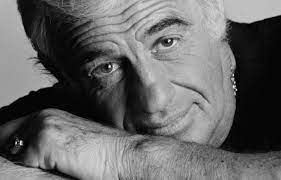 His charm and French grace remain, and we remind you of them in a few of his thoughts.
Charm is the ability to make others forget that you look as you do.
There's no special secret of longevity. I just really want this to continue as long as possible, I just want to live.
I live in the present moment. And it is beautiful.
For me the reasons of heart are more important than the arguments of reason.
 When an actor is successful, people turn their back on him and say that he has taken the easy way out, that he doesn't want to make an effort or take any risks.
My trump card is looseness.
Go your own way. Do what you want. Everyone plays his own game.
Women over thirty are at their best, but men over thirty are too old to recognize it.
Lady is a woman who knows what she should not know, though she knows it.
A woman is the only gift that wraps herself.
Goodbye, Mr. Professional!