Top 10 Best Aretha Franklin Quotes
Aretha Louise Franklin is an American singer and musician. Franklin began her career singing gospel at her father, minister C. L. Franklin's church as a child. Here are the top 10 best Aretha Franklin quotes –
#1 I am doing what I love to do, and you cannot beat that, especially when the audience appreciates what you prepare for them. It's very, very gratifying.
#2 Being the Queen is not all about singing, and being a diva is not all about singing. It has much to do with your service to people. And your social contributions to your community and your civic contributions as well.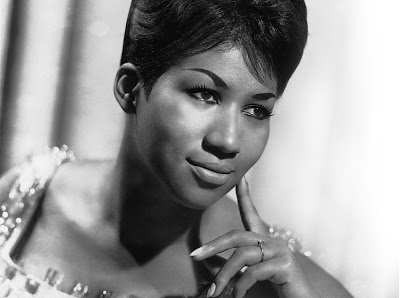 #3 Politics are not my arena. Music is.
#4 Let's start with the church. As you know, it's my background, it's a natural setting for me and it's definitely my roots.
#5  Being a singer is a natural gift. It means I'm using to the highest degree possible the gift that God gave me to use. I'm happy with that.
#6 I like Beyonce's music – some of it, not all of it.
#7 I think the hardest thing is losing weight. That's the hardest thing more than anything else.
#8 Music does a lot of things for a lot of people. It's transporting, for sure. It can take you right back, years back, to the very moment certain things happened in your life. It's uplifting, it's encouraging, it's strengthening.
#9 I think the hardest thing is losing weight. That's the hardest thing more than anything else.
#10 Be your own artist, and always be confident in what you're doing. If you're not going to be confident, you might as well not be doing it.
More Best Aretha Franklin Quotes
Now, occasionally I will still have that quarter pounder because I love fast food, but you have to keep it to a minimum.
Don't say Aretha is making a comeback, because I've never been away!
I saw the Supremes when they were still singing in little black skirts and white blouses.
I sing to the realists; people who accept it like it is.
Falling out of love is like losing weight. It's a lot easier putting it on than taking it off.
I always felt rock and roll was very, very wholesome music.
I donate heavily to the church and various churches in the Detroit community and food banks.
We all require and want respect, man or woman, black or white. It's our basic human right.
If a song's about something I've experienced or that could've happened to me it's good. But if it's alien to me, I couldn't lend anything to it. Because that's what soul is all about.
I love 'Anne of Green Gables.' I have for years. That's one of my favourite things. She's such a can-do kind of girl; that's why I'm crazy about her.
These were some of the best Aretha Franklin quotes. Do bookmark the page and comment for more.